Top 6 Best Free Cricket Games For Android Smartphones/ Tablets
The Cricket ICC Champions trophy World Cup 2017 is going to begin as One day International in few Months. The Cricket Fever will be getting high, and the teams will be fighting for their place in the last four. While talking about Cricket which is not about only India, It is a world-class game, played by fantastic countries. If you are a Die-hard cricket fan, this Cricket games list is for your. If you aren't, just download and play the cricket Games in your mobile, you too will join the fans list after having these awesome games. Cricket offers lots of Tournament IPL, T20 Cricket and World cup, You will really enjoy those matches.
When I first started to play the EA Sport Cricket in my computer, I became addictive to that. At that Time, You have no big cricket Games for Mobile Phones like EA Cricket. However, After the evolution of Smartphones, Now, you can play the fantastic cricket games in the mobiles.
Here, I've picked the top 5 best Cricket Games for Android phone users and Tablet users. The Top free cricket Games are chosen based on the reality of the Game, User Experience and best rated by users.
Also Read : Best 5+ Free Shooting Games for Android Users [First & Third Person]
See Also : 10 Best Soccer and Football Android Games and Essential Apps [Free]
Best Free Cricket Android Game Apps for 2018 All time
1. Real Cricket 17
Real Cricket '17 is the most famous Android Cricket Game in 2018 from the Google Play Store. It has been downloaded by more than 5 lakh Android users within few months. If you are a Cricket fan and want to play the Cricket game, you should Try this Real Cricket 17.
It provides the amazing game Physics. You can experience the awesome 2D Motion captured graphics. The game has simple and intuitive controls that allows you to score big runs. Build your own team like Premier league auctions. Real Cricket is one of the best Android Cricket Game for 2018
Read the Full Review of Real Cricket 17 – Android Game
Recommended: Top 5 Best 3D Cricket Games for Android Phones / Tablets Part 2 (MS Dhoni Game, ICC Official World Cup & More..)
2. Cricket T20 Fever 3D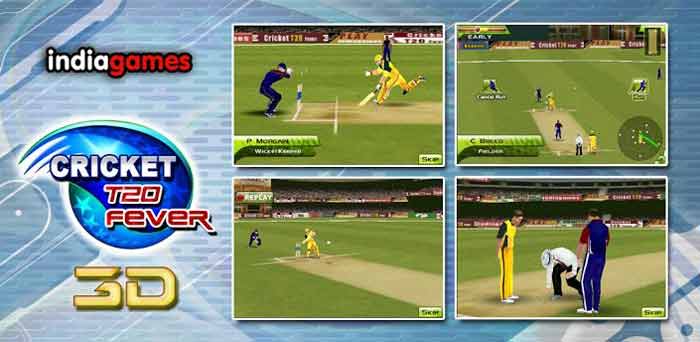 Cricket T20 Fever 3D is the full packed game with tournaments, ODIs and T20 Matches. It is the best cricket game in full HD 3D graphics with realistic animations and ball physics. If you have the 3D Android phones you can experience the 3D effects. Download this free Cricket Game app for your Android and virtually play the IPL T20 Cricket. If you scores boundaries or If you take wickets, cheerleaders will dance for you!
3. World Cricket Championship Lt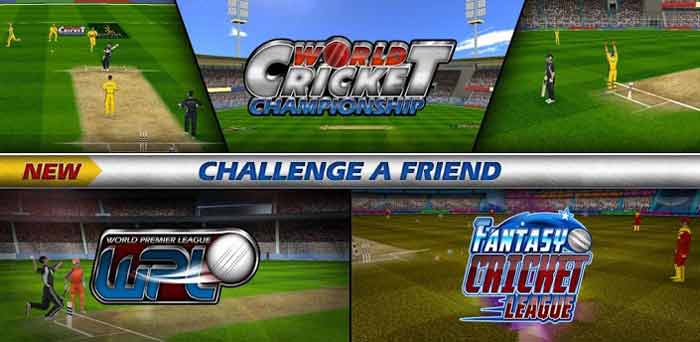 World Cricket Championship Lt brings you the most exciting cricket games in the world such as World Cricket Championship, World Premier League, Fantasy Cricket League. This Game offers the multiplayer mode, you can invite friends and challenge them. You can also play the Five over quick matches, Fantasy cricket league. Play sixes and watches it in Ultra slow motion camera with commentary.
4. Cricket WorldCup Fever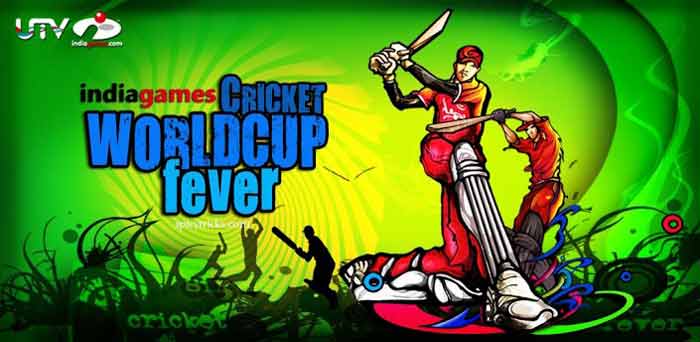 This better provides better graphics than all other cricket games. This Game provides High quality Graphics, 3D characters and real world cricket stadiums. You can play the game in the standard One-day or Test match cricket rules. You can customize your game by selecting from different options – Difficulty settings, Venues and Match duration in the form of over's. This free Android cricket Game features 14 teams, 6 stadiums & 3 difficulty modes all customizable to your choice.
5. Beach Cricket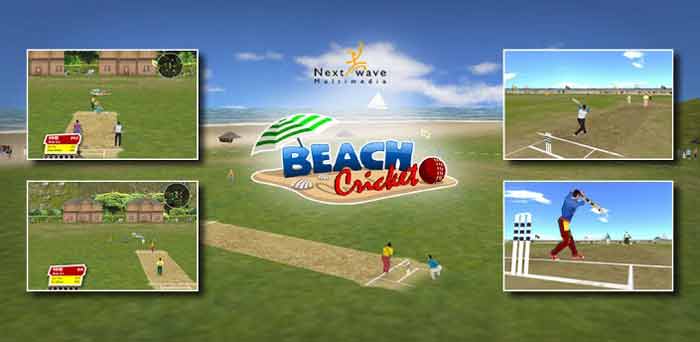 Play the Cricket game in the different places like "Beach". All the cricket rules are same like 11 players per side and etc. but you can experience the different cricketing experience with direct sunlight and sand.
6. Cricket Unlimited 2016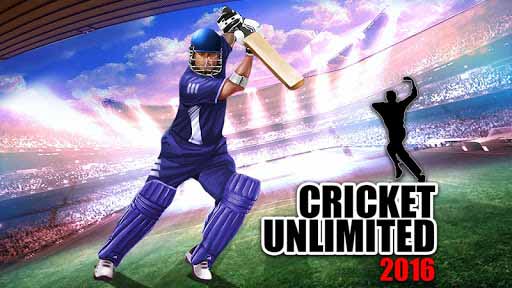 One of the Best Cricket Game for Android Users from Cricket Lovers. This Android Cricket Game is for True Cricket Lovers. Yes, It offers a full Range of Crickets from Tournaments, ODI's, T20's & IPL with full of Powerplay. It offers Simple and easy controls like tab, swipe in various directions.
This Android Cricket game offers Latest Updated IPL teams, Offers 24 varieties of shots including the Helicopter and the Scoop, Cheerleaders. This game is perfect for cricket lovers. Download the Best 3D Cricket Android game in Action.
IPL Cricket Fever 2013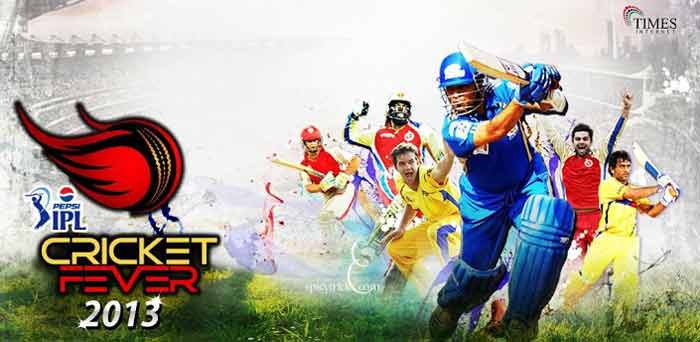 The best ever multiplayer cricket game in full HD 3D graphics. Download this Game and play the Official IPL Cricket league in your mobile phone. You can challenge your friends in IPL cricket fever Challenge. But this game has some problem with the server and not loading the Game constantly. The developers need to fix this issue in the next update.
Deleted from Play Store.
Before Playing any Games, Read our article to How To Boost Your Android Battery Life.
Checkout Our Best Android Games Collection here. (Best New Games added daily)