Android Gaming has been improved a lot in 2021 compared to iPhone Gaming, but still iPhone has some exclusive games. However, the Android developers have created many Free and Freemium Android games and have filled the Play store. We have also shared the top new Free Android Games every week to enjoy something new.
The Biggest Advantage of Android is, it is an open source, and many developers have shared many great and stunning Android Games for Android users.
Even though, the Play store has the worst and waste games too. Choosing the best Android Games from the Google Play store is time-consuming and tedious task. But you don't have to worry about that, Here, we have hand-picked the best free Android Games from the Play store.
Most Popular: Best Free Android Apps Of All Time Ever! A-Z Categories [Must have]
50 Best Free Android Games for 2021 (Most Popular Android Games)
1. Bejeweled Blitz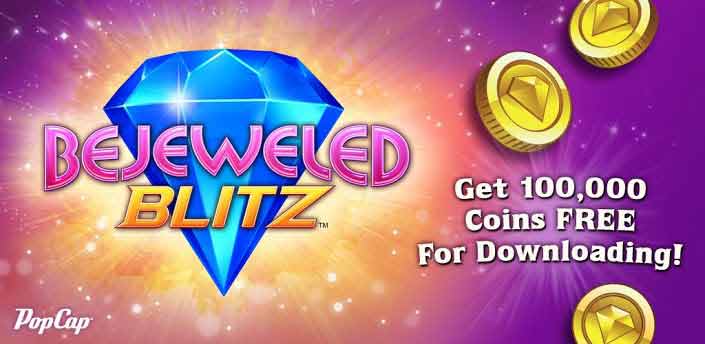 Play the world's #1 puzzle game "Bejeweled Blitz" by EA and Popcap. This game is rediscovered from the classic match-three puzzle game. You have to detonate as many gems as you can in 60 action-packed seconds. Feast your eyes and ears on high-definition graphics and sound, optimized for Android devices. 
Challenge your Facebook friends to beat your best score and dominate the weekly tournament leaderboards.
2. Angry Birds Friends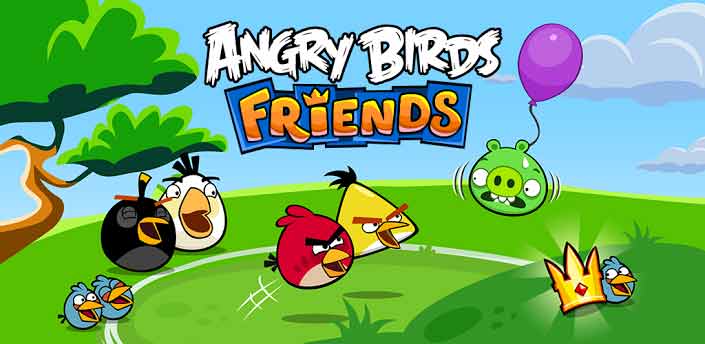 'Angry birds friends' is the yet another Addictive Game from the Popular Game developer Rovio Mobile Ltd. You can challenge and play with your Facebook friends from your mobile. Play in weekly tournaments with your friends and see if you can snag the coveted bronze, silver and gold trophies. Plus, gather daily rewards, send and receive gifts, and brag about your accomplishments! Now this game is updated with the hugely popular Toons Channel and support for special themed tournaments in the future Play Angry Birds in Facebook
3. Iron Man 3
Official Iron Man 3 Game is created and designed based the upcoming Movie Iron Man 3 which is free to download. Get ready for intense action in this free, addictive, endless 3D runner!
4. Cut the Rope: Time Travel
This puzzle game wins the place in my Android phone. Cut the Rope: Time Travel is a completely new adventure filled with time-traveling, candy-crunching, physics-based action!. This game is very fun equal to its predecessor Cut the Rope!
5. Kingdom & Dragons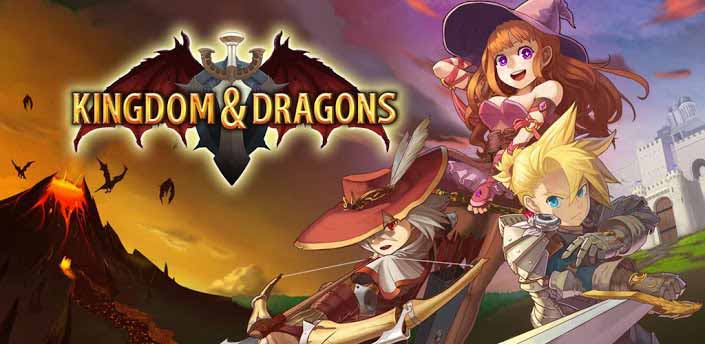 Build your own village into a bustling kingdom and protect it from the enemies with this Fantasy Kingdom and Dragons game. . Select your hero – Templar, Bowmaster, or Enchantress, and battle enemies that threaten your kingdom.
6. Real Racing 3
It is one of the best Android Car Racing game in Play store, developed by EA. However, you need to buy in-app purchases to repair your car, speed up and upgrade it. It is fantastic to play with your friends. To experience that Real Racing, just download this game.
7. Asphalt Moto

Asphalt Moto, 3d motor racing game with simple control and nice graphic effect.Racing in night!. It is good game for the users who have fond in the Bike Racing Games. The casual gamers will love this game.
8. Thor: Lord of Storms
This is developed by Social game developers Animoca. It is based on the game based on Norse myths. You can play this action packed game as a hero – mighty Thor, wise Freya or intrepid Brunhilde – to strike against the forces of evil. Fight against demons, giants and monsters, and confront their masters.
9. Race Illegal
Want to experience the True Street Racing Experience? Race Illegal is the Game for you. Get start your career as rookie driver in the streets and challenge the best in the field. Before you challenge you should earn respect in the racing field. With 20 tracks to race, 9 cars to choose from and a whole host of customizations there's plenty here for the petrol-head to tinker with.
10. Angry Birds Star Wars
In the series of Angry Birds , Star wars story is the superb Adventure Game. JOIN THE ANGRY BIRDS IN THEIR BIGGEST ADVENTURE YET! A long time ago in a galaxy far, far away… a group of desperate rebel birds faced off against a galactic menace: the Empire's evil Pigtroopers!
11. Temple Run 2
Temple Run is the Massive hit Game in this year. With endless running, it has attracted the every smartphone user. In the Latest update, the World's fastest runner Usain bolt has been added as the Main character.
12. Despicable Me
The endless runner Game from Gameloft with cartoonists characters from the movie Despicable Me. Get ready for even more fun, surprises and Minion moments from the new movie with this first update for Despicable Me: Minion Rush!
13. Blip Blup
BLIP BLUP is an addictive conundrum of coloration that will consume your thoughts and occupy your dreams. You must carefully consider each move in order to fill every tile with color – 120+ perplexing puzzles await your brainpower! Solve your way through nine whole packs of levels, each featuring all new challenges and gameplay!
14. TETRIS®
Play the world famous Tetris® game you know and love with improved controls and all-new social features. It has the features like Marathon mode, Facebook Leaderboard, Tetris Galaxy and T club
15. Galaxy on Fire 2 HD
Galaxy on Fire 2™ HD is the fully optimized Google Play version of Fishlabs' multi-award-winning space combat and trading simulation. The game offers more than 10 hours of campaign mode and additional tasks via in-app purchases.
16. Fast & Furious 6: The Game
Join the Fast & Furious 6 racing team and push the limits of your Android phone. This game sets the new heights for all racing games with stunning graphics, new game modes, addictive challenges and intense full-throttle missions.
17. Stick Cricket Premier League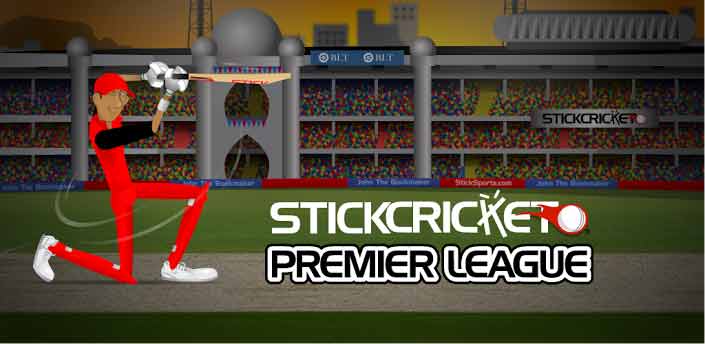 One of the best Android cricket game in the Play store. Unlike other cricket games, here you can build your own team,you can create and customise your player. Also you can choose your captain of the team, Team owner and recruit world-class coaches. This game is awesome and addictive to play. Also Read : Best Five Cricket Games for Android
18. Zombie Frontier 2:Survive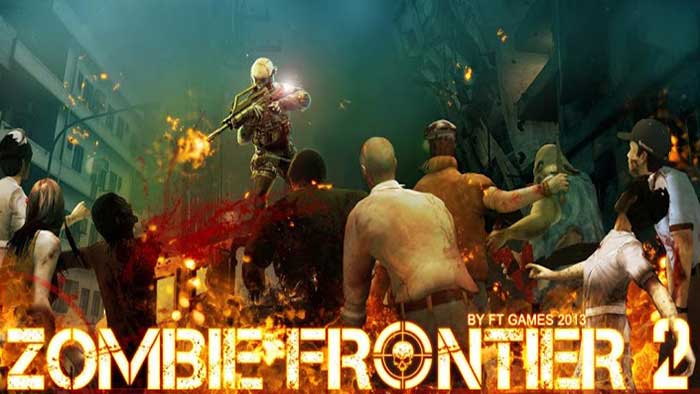 It is a new generation of Zombie Frontier. Since the last battle, we have saved many survivors.Human survivors self-help groups appear around the world.Medicine research work is on the way to success at the same time.However, the threat from zombies is never far away from us.The war between humans and zombies just begins.
19. Turbo River Racing Free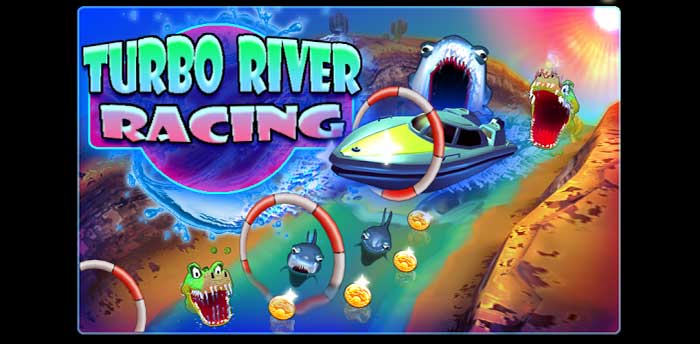 Are you bored with so many car racing Android games? Try this new River Racing Game. The exciting speed, the brand new game design, you must get addicted to this special game experience. It's time to challenge your skill between security and speed!
20. Enemy Lines
Enemy Lines is the exciting real-time strategy game. Lead up from the front and Train your troops and defeat your enemy in the cut throat battle field. Enemy Lines is free to play but you can buy special items to use in the game. You can Form Alliances and compete in weekly tournaments with ladders and leagues.
21. Diner Dash
Diner Dish has claimed as the world's #1 Time Management Game. Get started on seating and serving your way to the top of the restaurant ladder in this free version of the worldwide hit game! The gameplay is seating, serving and saying tara to collect tips from diners.
22. Zombie Highway
If you love to race with car and kill Zombies in the Highway, this is the perfect game to enjoy your free time. The mission is to kill all the zombies in the desert infinite highway you are going. Cars, guns, and zombies… what more could you want?
23. Zombie Evil
The Gameplay is pretty same like other zombie games. In this game, Dr.Evil has created the Zombie army and capture the whole world. The remaining survivors like you has to kill all the zombies and Dr.Evil.
24.Pocket Rally Lite
Pocket Rally is an attempt to combine the best of both old school rally racing games and smart device experiences. Stunning visual graphics, realistic yet fun to drive car physics, all in the palm of your hand. Take the rally racing anytime, anywhere with you!
25. Can Knockdown 3
Ready… set… THROW! solve the puzzles and take the pride. This new Can Knockdown series bring the new challenges and game play and you will addicted to the game. Need extra brain to solve the puzzles in the game. Be accurate! Be smart! Be quick!
26. Bubble Totem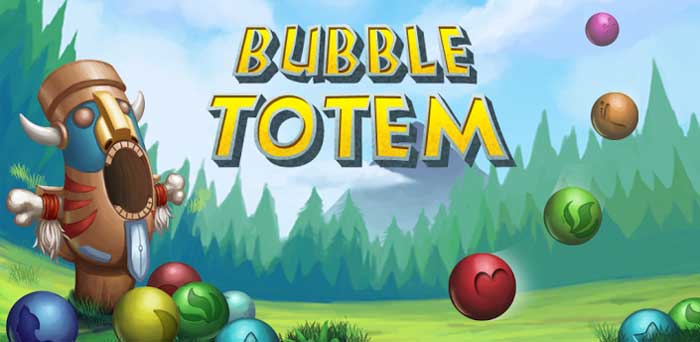 Bubble Totem is a fun and addictive bubble shooting game. This game is very easy to play, casual gamers will love to play this game. The game play is the same like other bubble games, just Match three or more bubbles of same color to destroy. However, this game has fresh and beautiful graphics. This new version has Six different scenes, e.g. Canyon, Forest, Snow Mountain, etc. and offers upto 200 levels.
27. Dark Avenger
This game is equipped with enhanced, intuitive controls, you will experience the game like never before. You can pick from three heroic classes: Templar, Archer, or Mage. With the power the heroes, you have to defeat the evil powers and have to send it back to deep of the hell.
28. BlitZ Brigade
BlitZ brigade is the amazing Multiplayer FPS shooting game which is developed by Gameloft. It is a true class-based multiplayer FPS game for Android smartphones and Tablets
29.Dirt Road Trucker 3D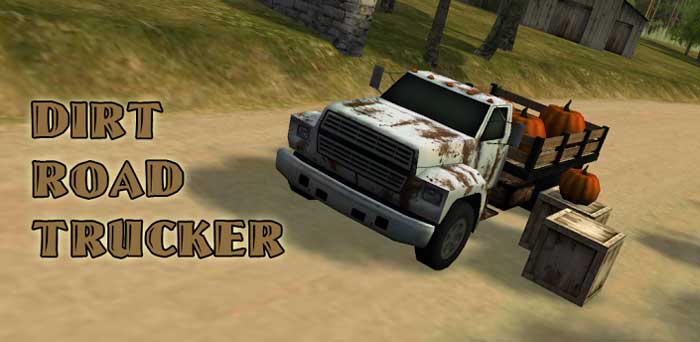 Dirt Road Trucker 3D lets you take control of a rusty but trusty old truck and deliver cargo on difficult dirt roads. Challenge yourself by trying to be as fast as you can, but be careful not to drop any cargo.
30. Hills of Glory 3D
Hills of Glory is the a WW2 reverse tower defense game with stunning 3D graphics. This game is full of war and you have to defend your bunker against hordes of enemies. Like Rambo, you have to survive through 21 missions to win this war game. This game sports a great multi-touch experience, funny cartoon animations and humoristic war movies references!
31. Daddy Was A Thief
Daddy was a thief casual fun game with light-hearted graphics and cartoony visuals are lovable. You are robbing as much money from Bank and everyone try to catch you, you have to escape from all those people.
32. Nimble Quest
Nimble Quest is from the developers of Tiny Tower, Sky Burger and Pocket Planes. This game is very addictive, once you have begun to play this game, you will never leave it. Lead a conga line of heroes to glory against hordes of enemies across an endless number of stages. How many enemies can you defeat?
33. The Simpsons: Tapped Out
This game is one of the Popular product from EA Games. It is simple, awesome game iwth regular new content to keep you play with Simpsons. Tap into a city building game that lets you create your own living, breathing Springfield… for FREE.
34. The Sims FreePlay
The Sims 3 series best-selling mobile games comes a COMPLETE Sims experience that you can play for FREE on your Android smartphone and tablet. You can design dream homes complete with swimming pools and multiple stories. Let your Sims get married, make babies, and then watch them grow into toddlers and pre-teens and more.
35. Pet Rescue Saga
Pet Rescue Saga offers you a tons of of exciting and challenging puzzles to rescue thee pets. It's time to rescue the pets. Go on!!
36. Brave Heroes
Be a Brave hero to create winning group in the endless battle to defeat the enemy group. Brave Heroes combines the best elements of RPGs and exciting gameplay! Every hero has unique skills and abilities! By choosing the each and every hero, you will get different gaming experience.
37. Ionage
Ionage is an exclusive Android, space real-time strategy game where you use giant floating space platforms to do battle in a steampunk themed story of galactic conquest!. It is battle for a star in the Galaxy. Build you weapons and finish off the enemies.
38. My Muppets Show
The game is for casual Gamers, musical game, brought to you by Disney and the creators of My Singing Monsters! You have recruit the house band from more than 20 muppets and then create beautiful music to make them happy. This app offers many in-app purchases to keep exciting you all the time.
39. Dungeon Hunter 4
Dungeons Hunter 4 is the Top game from the Gameloeft. After the successful previous versions, the latest version has come with more chapters with Addictive RPG gameplay.
40. Magic 2014
The Gathering is the world's premier trading card game. Become a Planeswalker and travel the planes of existence unleashing a torrent of spells and creatures. The Game offers 3 decks, each with 5 unlockable cards, also you can get additional decks with in-app purchase.
41. Into The Dead
Into the Dead throws you into the gruesome world of the zombie apocalypse where there are no second chances. Do what you have to in order to stay alive, keep moving as fast as you can, and protect yourself by any means necessary. When the Dead are rising, run!
42. Chuck's Challenge 3D
A friendly addictive Puzzle game will tease your brain and will challenge your fingers in the Gameplay. Chuck's Challenge 3D includes four different game modes: • PLAY – through 25 free levels and then 100 more with your best times published online • CREATE – your own levels with over 70+ Game Elements & share them with the world • SEARCH – download levels created by other players • WEEKLY PUZZLE – play the best user created level of the week
43. The Sandbox
You are the God in this gameplay, that is you can create Universe, Humans and even destroy them. Start from scratch with basic building pixel blocks like stone, water and soil. Once you discover mud and sand, you're on your way! Grow plants, raise mountains, generate life and gain access to advanced tools for crafting more and more complex elements.
44. 1941 Frozen Front
This is a strategy game developed by handyGames. In this game, Experience mind-blowing World War 2 battles. Command German forces on the rise towards the East or defend your country on the Soviet side. Prove to be an ingenious General at the FROZEN FRONT!
45. Tekken Card Tournament
Get ready to fight with best players in World inn the streets via your smartphone and Tablet. This game features features the stunning 3D visuals players expect from TEKKEN, with electrifying turn-based card battling that's fun right from the start and loaded with satisfying depth.
46. Plants War
Plants War is simply an amazing strategic war game from GameEvil. Players will find themselves hopeless addicted to advancing towards the next stage or even trying to obtain another Leafy unlock-able character.
47.PAC-MAN +Tournaments
This game is like old-fashionPac Man. It's a FREE TO PLAY extravaganza! Play the arcade classic, check out all-new MY MAZES mode, and compete against the world in Tournaments!
48.Deep Dungeons of Doom
This game is only for the brave. Dungeons await, each one deeper, each one more perilous and each one more challenging than the last. You will meet monsters and you will need skill and tactics to defeat them. You will find weird and wonderful treasures along the way. Most will help you, but some might not.
49. Ice Age Village
Scrat's hunt for his favorite acorn has opened a crack in the Earth's crust, sending the animals scurrying for safety. Manny, Ellie, Diego and Sid decide to build a new village for their displaced friends. Help them in this heroic challenge and get ready for fun and surprises along the way!
50. The Enchanted Kingdom Free
"The Enchanted Kingdom: Elisa's Adventure" is a colourful fairy-tale world where huge dragons, wise magicians, kind monsters and peculiar plants live. You are to help the young heiress to accede to the throne and learn how to rule her country.