Here, We have made another List of the Best Android apps to Watch Online Streaming Movies from Android Phones. This time We have collected the Best 5 android apps  to watch Live TV shows and Movies from the Google Play store.  By Using this apps, you can watch live TV shows, Videos, and you can get live TV Series Guides. Let us move on to the best 5 Android Apps to get TV shows and Movies.
Google Play Store has the vast amount of apps which comprises apps from many categories. Finding the best Android App to Watch Movies and Live TV shows is not an easy task. So that, We have done that job for you by collecting the best Free Android Apps to Watch Streaming Movies and your Favorite TV Shows.
Also Read :Automatically Download & Load YouTube Videos Faster in Your Android Device + More
Best Android Apps to Watch TV Shows and Movies 2020
1. Viggle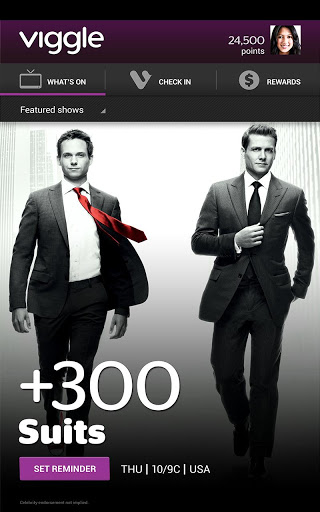 Get rewards for Watching TV shows in Viggle. So watching TV programs in your android phone will not be wasting time that will be earning time.Just check your TV programs with Viggle and get reward points from brands like Best Buy, Burger King, Fandango, Old Navy and more.  Automatically Viggle can identify the TV Show you are watching  and will give the reward points.
You can use this reward points with Best Buy and etc..or you can convert it into charitable donations.
Size : 7.9MB
Price: Free
Download Viggle from Google Play
2. SeriesGuide Show Manager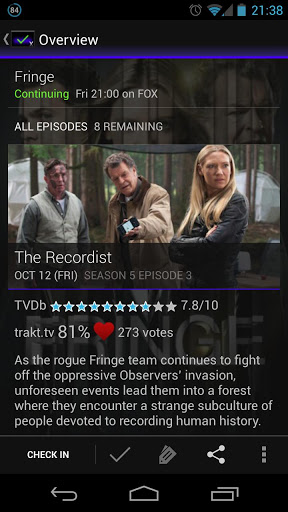 One of the best TV Guide manager, you can track all the episodes of TV shows. This app currently has the full information the US channels only. By using this app you can check all your favorite TV shows update and next due to air on channels. This app also shows the upcoming episodes with name and number and time.
By using this app, You can Track your watched episodes, keep tabs on new releases and manage your media collection. This app doesn't requires sign-in. FurtherMore, This App even works without Internet Connection.
Size : 2.4 MB
Price: Free
Download This app From Google play
3. IMDb Movies & TV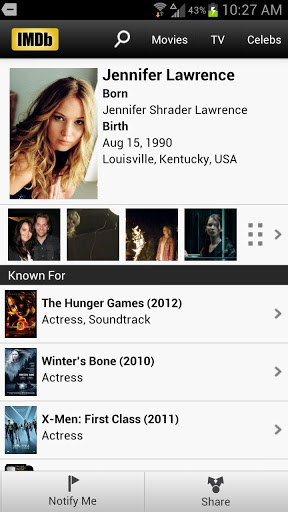 IMDb, the name itself Internet Movie database,is the world'd largest collections of the Movies and TV titles and celebrity content. You can watch new movie trailers, get information about the movie stories and actors, actresses, directors and other crew members. You can also user reviews  about the new Movies and also you can rate the movies and share that with your friends.
Size : Varies with device
Price: Free
Download IMDb From Google Play
4. Crackle – Movies & TV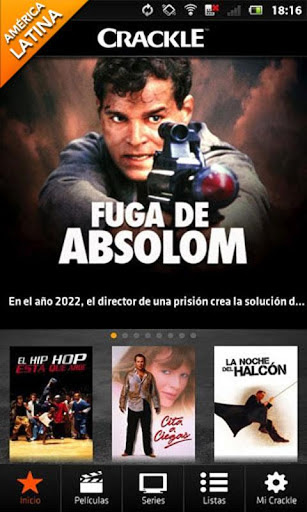 You can watch Movies absolutely free. Crackle is the Entertainment Android App from the Top developer of Google Play Store. You can watch free Movies and TV shows in your Android phone. Unlike other apps, you don't have to sign up with fee to watch Movies and TV shows.
Watch full length and un cut movies and also watch full TV series shows.
Size : Varies With device
Price: Free
Download Crackle from Google Play
5. Netflix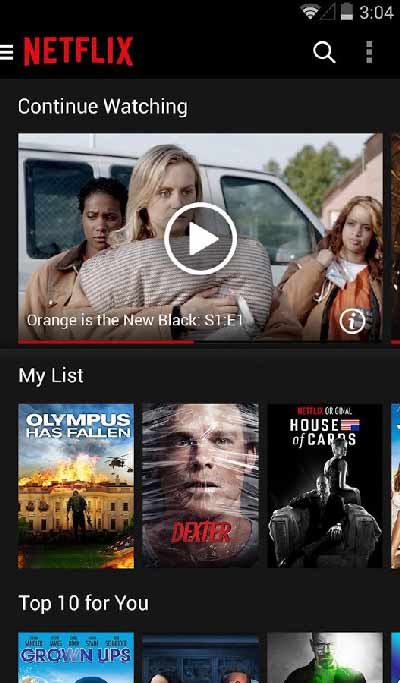 Netflix Android app brings you the full length movies and TV shows to your android Phone Absolutely free!  Get video from CBS, The CW, CNET, ET, Showtime, CBS News, CBS Sports and much more!  Netflix is the world's leading subscription service for watching TV episodes and movies on your phone.
Size : Varies with Device
Price : Free
Download TV.com From Google Play
Visit our the Best Android Apps Gallery for More apps.