Again, We have come up with best 5 new Android Games released this week. There are plenty of New Android apps and Games launched in the Google Play Store. Even though, We have hand-picked some great new Android Games released in 2021 this week.
Infinite Shooting: Galaxy Attack

If you are a die-hard fan of Space Shooting and Bullet Hell games, this Infinite Shooting: galaxy Attack game is for you. Blast your enemies in the galaxy and earn more glorious status in the space shooting games world. The game concept is simple, you have to save the galaxy from the enemies who invaded our galaxy with full of vengeance. As an admiral of space defender, will be defeating them, so wait no longer, aboard your spaceship and annihilate your enemies, save our planet, destroy the enemy conquer plan.
Knife Hit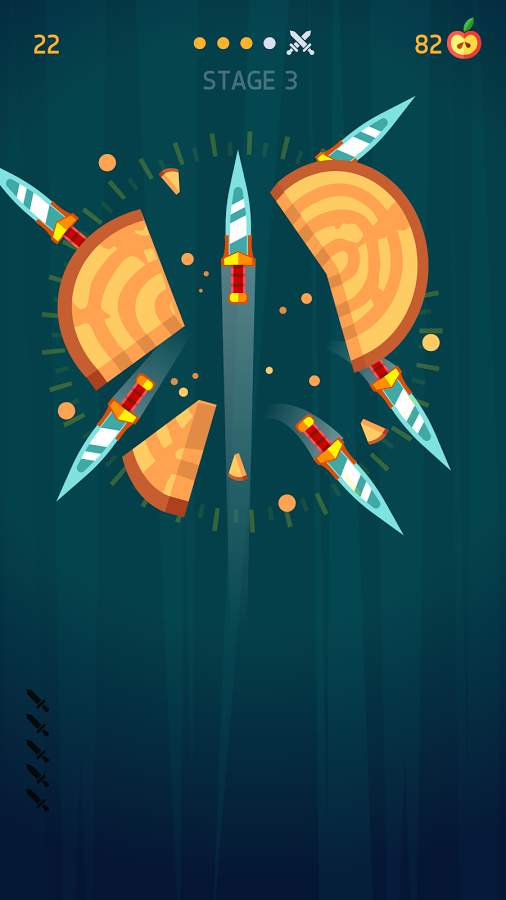 Show Who is the boss in Knife Hit Challenge. Yes, You have to beat the bosses in the Game to become the big boss of the Knife Hit Challenge Android Game App. Once you beat the bosses in the Games' each 5th stage, you can get exclusive Knives. Also, slash Apples to unlock new knives.
Try this Games : The Best 5+ Free Shooting Games for Android Users [First & Third Person]
Celestine Mars Explorer

If you want to kill some time and to play new running style game, try this Celestine Mars Explorer.  Mission is to use the jetpack to buzz and fly Frank back safe to the mother space probe station while dodging lasers, zappers, and alien lightyear tech ahead obstacles. By solving the levels, pick a more highly ranked jetpack from the store to buzz and reach high-speed quickly.
Also Play : Top 10 Best Car Racing Android Games Free Download
Drag Sim 2021

Drag Sim 2021 is the latest New Car Racing simulator Game for Android Gamers. Download the start the game that will immerse you in the drag racing world! Enjoy driving over 70 spectacular cars, get under the hood with performance upgrades , customize your vehicle's paint, wheels and calipers, create unique racing machines! It offers 3D Next-Gen Graphics, Unlimited gameplay with no fuel required, 7 car tiers to choose from, supercars, exotics, vans, pickup trucks, legendary.
Sneaker Tap

Sneaker Tap is the typical mini game that without being very original or very elaborate turns out to be terribly addictive. The Game principle is very simple: you only have to click as many times as possible on the sneaker to collect as much money as possible and thus acquire a new pair of shoes more to your liking. This additive new Android game offers a large number of colors and the developer is adding new weekly movements to get money faster.
Prizefighters

Are you want to play Retro Style Fighting Game? Install this Prizefighters Boxing Android Game. This classic arcade action game offers multiple control configurations. Punch, block, and dodge your way up the ranks with simple one-hand touch controls and fast action gameplay. It features career mode with 29 randomly generated opponents. It is fun time to play the classic style of game.