Android Phones with the Best Voice & Video calling Apps, One can make Free Video Calls. Android has the numerous Apps for productivity, photography and more for free and also for commercial, you can get those Apps at the Google Play Store.
In this article, We've hand-picked the best Android apps for making free Video calls by using Android Phones or Tablets. With our Best Video calling apps, You can make free Video calls with Slow Internet Connection too.
Let us come to the Topic. Today we cover about the How To Make Video Calls using Android by using Apps.For that We have collected the Best and Top Cool Free Video Calling Apps from Android Market for Your Android Smartphone. Lets begin to make Video Calls using Android phones..
Recommended : Best 10 Alternatives to WhatsApp Messaging App; Encryption, Privacy Matters
Top 10 Apps for Making Free Video Calls on Android 2020
1. Tango Voice And Video Call App
Description:
Free Voice and Video Calls!
Tango allows you to make free phone calls and free video calls over 3G, 4G, and Wi-Fi. Make calls to any other person who has Tango installed on their PC, phone or tablet. Start a Tango call with just voice, and easily move into a video call when you have something to share. It's easy to use, it'€™s fun, and it works.
Tango Features:
Free calls between Android and iOS phones and tablets, and Windows PC
Save money with free international calls to other Tango members
Start a phone call with Tango and switch to a video call when you have something to show by tapping the camera icon
We automatically find the friends that already have Tango
No log in and password – create an account in less than five seconds
Invite your friends by Text and Email
Simple and easy to use
App screenshot: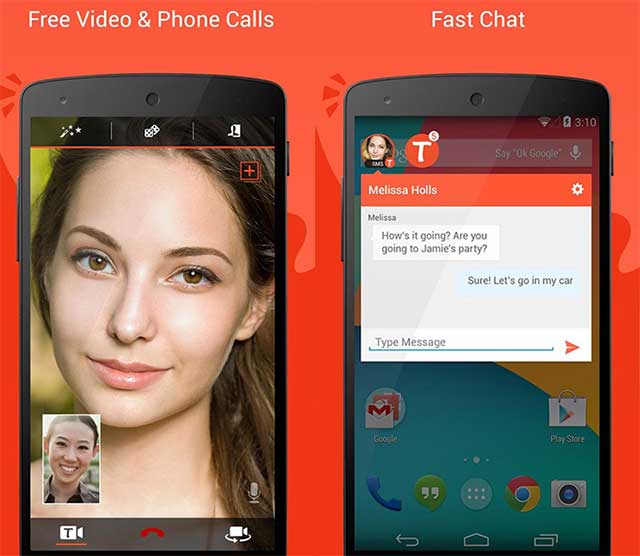 2. Line
Line is one of the most popular messaging app service provider which gives free voice calls, video calls and free messages to users. LINE has more than 430 million users worldwide and is used in over 231 countries! If you and your friends have Line App, You can make Free Voice calls and Video calls World-Wide.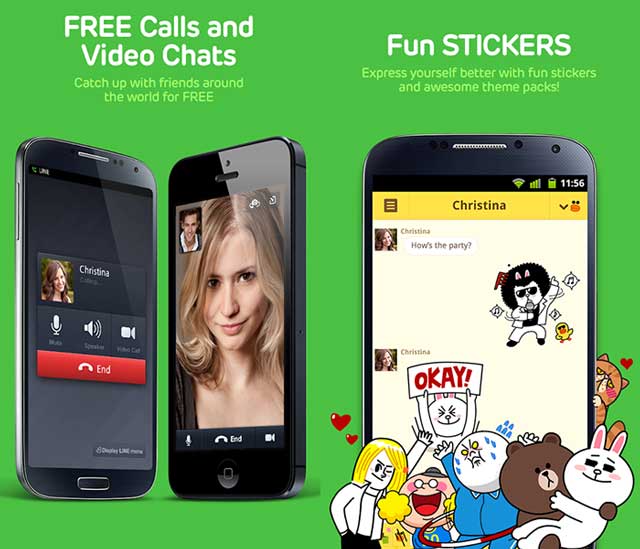 LINE's message function to send messages easily with colorful icons, photos and even location information. It offers many funny stickers via the In-App-Purchases. They are awesome and use that communicate effectively with your loved ones.
3. Yahoo! Messenger Version 1.4 :
Description:
Experience the faster, smarter, richer Yahoo! Messenger – made for your Android
The official Yahoo! Messenger app for Android
– Free Voice & Video calls (Beta)
– Chat with Facebook friends
– Free international SMS
– Share Photos & Video
– Chat with Windows Live friends
NOTE:
You need to install the latest Yahoo! Messenger Voice and Video Plug-in to enable the call features
Install the video plug-in from the Play Store to make video calls.
App Screenshots:
4. Fring -Group Video Chat App
Description
The ONLY GROUP VIDEO CHAT app. Group Video with friends on Android or iPhone/iPad. Up to 4 participants can group video call, jam, reunite, sing, dance or whatever you do when you get together. 4 friends on 1 screen.
Group Video Chat, Voice Calls & Text Chat
* Group Video Chat with 4 friends video chat at the same time!
* Video chat with DVQ™ technology (more below) on 3G,4G & WiFi
* Free calls to other fring users worldwide
* Free live text chat (no more expensive SMS)
The HIGHEST QUALITY Video chat possible! fring's video calling DVQ™ technology (Dynamic Video Quality) gives you the best video and audio quality possible by automatically and continuously adjusting your video call quality to match your connectivity.
App Screenshot: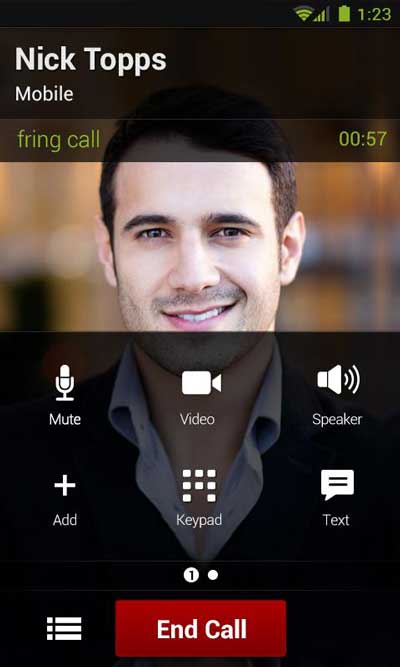 5. Skype Video Chat App
Description
Make free Skype-to-Skype video calls, and call phones at Skype rates on the move
Skype for Android lets you make free voice and video Skype-to-Skype calls, and call phones and landlines at great Skype rates on the move.
Video calling now supported on more Android phones.
Features:
Free Skype-to-Skype IM, calls and video calls over 3G or WiFi.
Cheap calls and SMS to landlines or mobiles at great Skype rates
App Screenshots: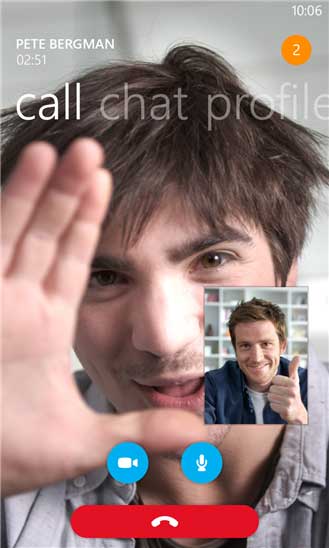 6. ooVoo Group Video Chat App:
With ooVoo you can make FREE video calls, voice calls, and send text chats to easily connect with friends and family. Video chat with your ooVoo friends that are on Android, iPhone, PC and Mac. Make calls over 3G, 4G, and Wi-Fi for FREE!
Features:
– FREE video calls mobile to mobile, mobile to computer – Video chat anytime, anywhere.
– FREE multi-party video chats – invite up to 12 friends
– FREE unlimited ooVoo to ooVoo voice calls
App Screenshots: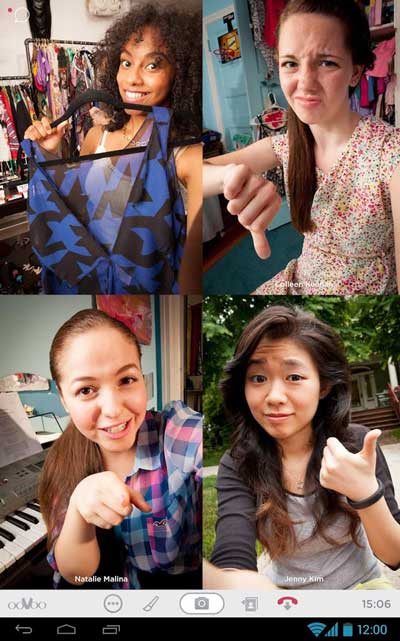 7. Video Chat by FriendCaller
Free Group Video Chat, VoIP calls and IM for your Android mobiles and tablets!. FriendCaller has now introduced Public / Private Key encryption. Turn your Android HD device into a complete Video and Voice over IP (VoIP) phone; make Voice calls to over 400 global networks, FREE Video Calls, easy Group Calling and Instant Messaging. Now, bringing further improved Group Video Call and Multimedia Messaging feature, hence saving big on your monthly cellular bills.
App Screenshots: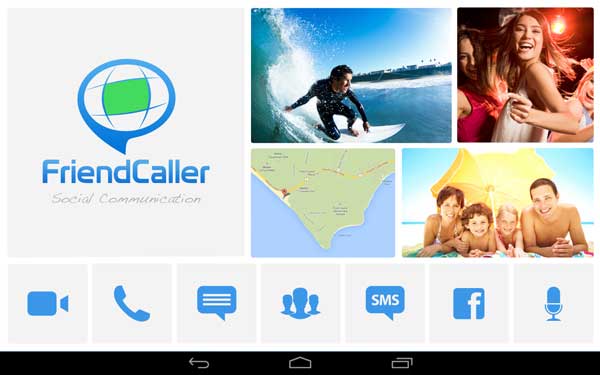 8. WeChat
WeChat is an another Great free messaging App for Android, iOS and other platforms. It has attracted the many users, after the Facebook bought the WhatsApp messenger. Now, it has more than 300 million users all over the World. Use WeChat for Free texting, voice messages, and video calls. Even in the slow internet connection, this messaging App provides Crystal clear voice and video calls.
Use this App to Chat with your friends or with people nearby in your location. WeChat is cross-platform (Android, iPhone, BlackBerry, Windows Phone and Symbian) and it is developed by China's Tencent Holdings. It is available in many languages, including English, Spanish, Japanese, Korean, Chinese, Portuguese, Malay, Hindi and Russian.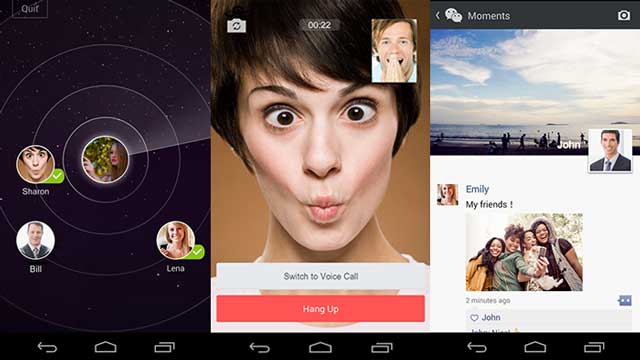 9. Hangouts

€˜Hangouts is the unified messaging service from Google. Finally, the Google has merged the different communication service products under the one name Hangouts.The best feature of this Hangouts is the Cross platform support. Don't have to left anyone when you arrange Hangout, You can connect with your friends even if they are in the different platforms like computer, Android, iOS. It is all possible in this new unified "Hangouts" messaging service.
Read More about Hangouts Here Google Launched new Unified Messaging Service  €œHangouts € for Android,iOS and Chrome
10. Viber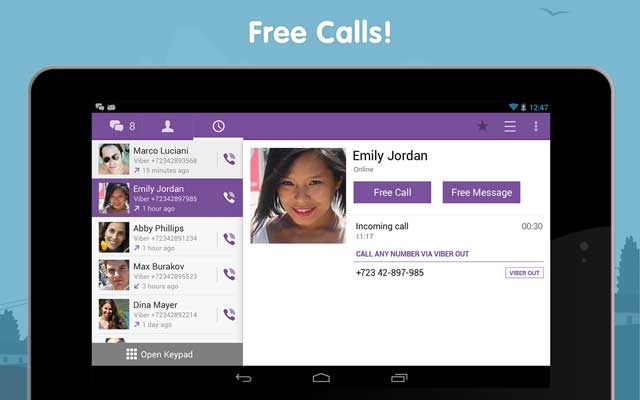 Viber is entered into the messaging service with the tag of direct Skype Compitior for free voice calling. Now it expanded into the Cross-platform messaging service and recently acquired by Rakuten, a Japanese electronic commerce and Internet-based company, for $900 million.
Viber is an application available across Android, iOS, BlackBerry, Windows Phone, Symbian and even Bada—and more which making it one of the most widely available messaging apps.