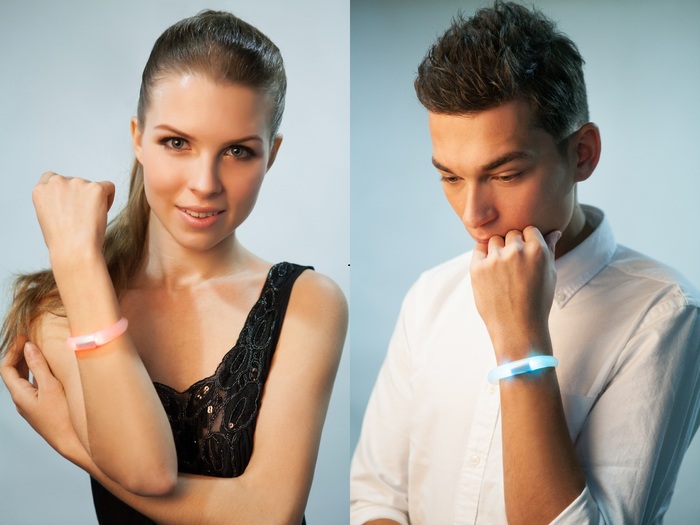 EMBRACE+ is a smart notification bracelet for iPhone and Android. When you get Incoming calls, messages, Emails and other social media updates, the bracelet will alert by flashing lighting in different colors. You can customize notifications with colors that match your style and save them in a profile.
Whether you are in the middle of a workout or meeting, you'll always be notified about important calls and messages. Choose colors for incoming calls from your girlfriend, boyfriend, boss, a contact group, unknown callers and more.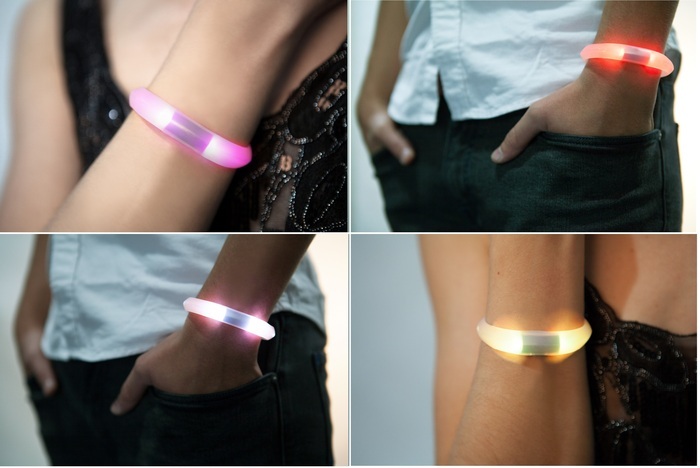 The aesthetics form a universal shape that fits nicely with men and women. The material is soft and featherlight making it comfortable to wear. And not unimportant, looking great whether it is notifying you or not!
With the EMBRACE+ App you can customize a notification with one color or two different colors. You can set the number of blinks, the duration of each blink, thespeed interval, the lighting brightness, and a short subtle vibration with the first blink.
Via Embrace+