The year 2012 is the year of change for the search engine giant Google and C0.The Mountain View Company has changed the their user interface and introduced the +1 share button in search results and made several changes.
Only the logo of  the Google is unchanged since its inception. As you see in this picture , Today Google has modified it's privacy policy. Previously Google use to keep tracking our Web History, but now Google decided to use this for their business purpose[They normally say, "To serve us better"]. Whatever we are searching in Google(Web,News,Images, Videos and everything) it will maintain the history with our account. All Google products do the same.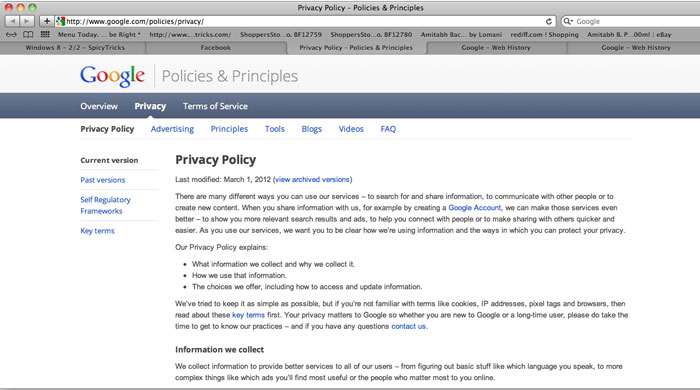 They use this informations to put Advertisement in our Accounts. So if you don't want to let Google keeps your history[For your Privacy], All you need to do the following steps.
How to Stop the Google's Spying Eyes from Tracking your Online Activities:
1.  Log into www.google.com/history
2. Click the Pause button to stop your data from being collected by google.
3. Click the "Remove All Web History" to delete all your previous data collected by google Web Search.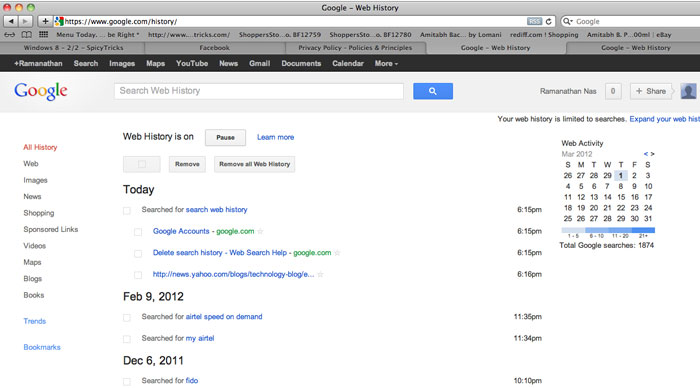 4. If you want to remove you can directly click " Remove All Web History",  it automatically pauses your web history. (As of now, Google offers this, at any time they can remove the automatic pause functionality)