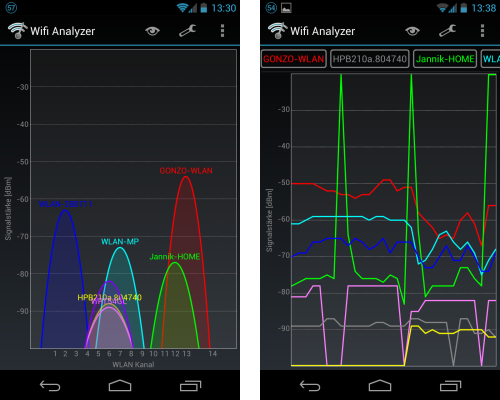 WiFi Analyzer is a great tool for getting the best out of your WiFi experience either at home or out in public.
The Android App 'Wi-Fi Analyser' scans the Wireless networks and displays them with the Wi-Fi channels and their Strengths. This android application will analyse and give five different overviews to set wireless networks optimally. This application ensures trouble-free Wireless connections and high data throughput by giving only the high signal strength networks.
Recommended Read  : The Best Android App to Download YouTube Videos [YouTube Downloader]
Why  we need Wi-Fi Analyser?
That tools such as Wi-Fi Analyzer will become increasingly important, because of the ever-increasing proliferation of wireless networks.  In particular, 2.4-GHz frequency band  has been most used by they just provides overlapping channels.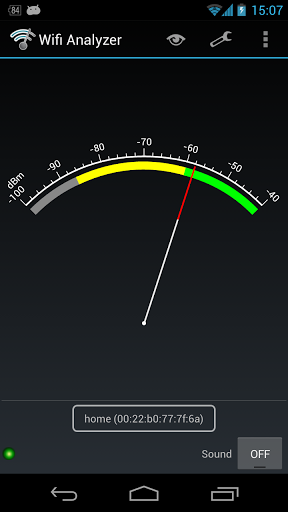 These Wi-Fi channels come about in buildings with several companies, but increasingly also in apartment buildings, etc. to the situation that several WLANs romp with high signal levels on the same channel. This may have errors and a significant reduction in transmission velocity.
For this kind of situation, this Application Wi-Fi analyser will help you. It shows the Wi-Fi channels around you and helps you to find a less crowded channel for your wireless router. So that you can get the best wireless signal strength, that will give you the best data connection and the best performance in internet speed continuously.
Key Advantage of Wi-Fi Analyser
 It scans and show you the strength of each WiFi access point even if they have the same SSID.
It shows dead hotspots and so that you can re position your router and access point to get Good coverage
This will give you the best available wireless signal even in poor reception areas.
Download Wi-Fi Analyser
Price : free
Size : 741 kB