Tired of being woken up by notifications or unwanted phone calls? I' M Sleeping the Android application automatically puts the Android mobile phone on the silent mode in night  and switches over to the normal mode back.
This Android App also gives the Timing option (nap mode). By using this Timing option, you can set specified Time interval. The Android Phone app will automatically put your device silent when start time triggers and switch back to the normal mode when end time triggers. It is Pretty simple Application.
Also Read : HIntelligent Ringer Adjusts the Ringing Volume Based on the Surrounding Noise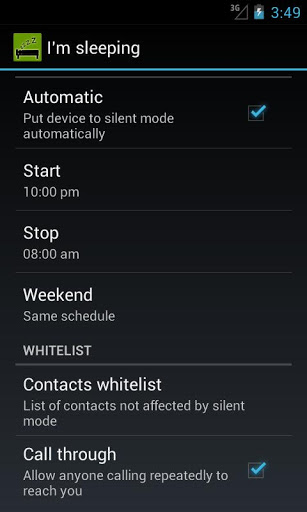 So that you can use this app in your office hours, Lecture hours and also in your sleeping time. This app will do its duty and allowing you to work freely and sleep happily.
Let's see the Features of I'm Sleeping Android silent App:
This Android App has the four modes to set your phone in Silent Mode automatically.
Whitelist Mode
Whitelist mode allows you to select some important or your  beloved phone numbers to bypass the silent mode and rings the phone.
Call through Mode
This option allows the phone to ring when any person repeatedly calls you.
Nap mode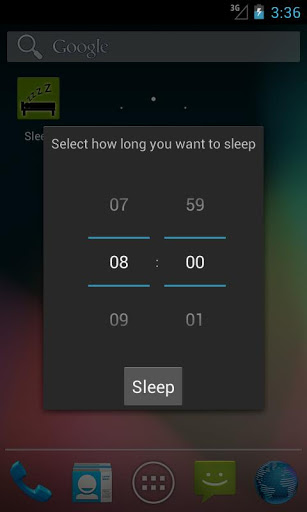 By using this mode you can manually set time interval to put your Phone on silent mode automatically
Weekend mode
By using this weekend mode you can set a different schedule for weekends to put phone silent.
Download I'm Sleeping App:
Download this App in Google Play
See our Android Apps Gallery for More apps like this