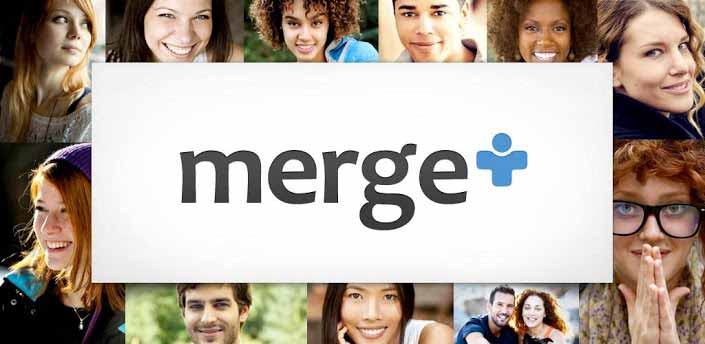 If you have multiple contacts in your Android phone, this guide for you to merge and Remove Duplicate contacts in your phone book. You might be aware that the Android phone will add contacts from multiple accounts like Gmail,Facebook, Twitter to keep things simple for you. And your SIM card contacts also will be added in your phone.
Finally, If the Google Sync option is enabled in your phone, then all your contacts synced in the cloud and will be updated in Google Contacts. So if you have the same person in different accounts (Facebook, Twitter), then you will end up with multiple contacts for that same person. The contacts from multiple account sources might create duplicate contacts in your Google account. In addition, the Duplicate contacts may be created when you take backup of your contacts in Memory card. In this guide, I'll show how to remove those duplicate contacts from your phone entry.
See Also : Best Free Android Apps Of All Time Ever! A-Z Categories [Must have]
Merge+ is an Android app that helps you easily find & merge duplicate contacts. It is a very simple application, and that will find and merge the duplicates in your Addressbook and automatically removes the duplicates when it merges the duplicates in your Android phone and Tablet.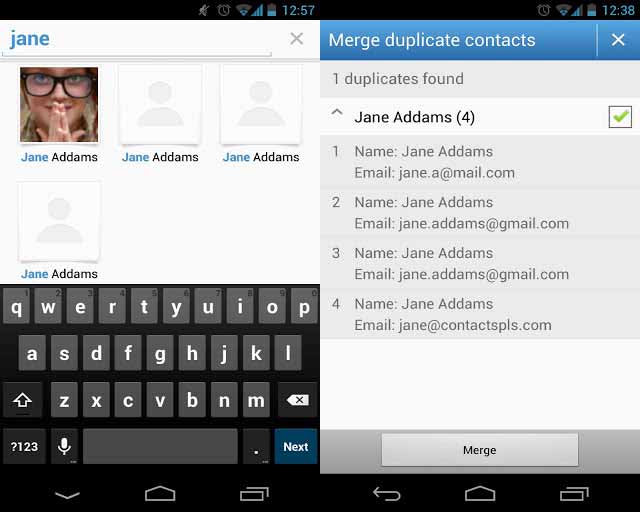 Where it Excels
The app is much simpler and done its job straightforward. This app asks you to review the duplicates to merge with your desired person contact. Now your phonebook is free of duplicates and now you can get all the details of the particular contact under single name.
Where it DownFalls
It shows ads in the homepage which quite annoying. Other than this , when this performs the process of finding duplicates, it uses much resources in your RAM and it affects other running apps in your phone.
Conclusion
This app is free to download. Just one tab will find those duplicate contacts in your phone and merges them as per your suggestion. It is must have app for you who has many duplicate contacts in their android devices.
Make sure to checkout How to Record Phone calls in Android as Mp3 file.