No more passwords needed to connect to your friend's Wi-Fi connection, right now you need only invitation. Yes, you can automatically connect to your friend's Wi-Fi internet connection with an invitation from your friend. Using Instabridge,an Android App, now you could give sharing access to your Wi-Fi connection to your friends, using your list of contacts on your phone,  Instead of giving out the password. It is  a convenient way to connect and share without the hassle to share passwords.
You may faced the situation like this before in any public cafeteria and restaurant , you have to get shared password to use Wi-Fi connection. But now using Instabridge, one can access publicly shared Wi-Fi all over the world.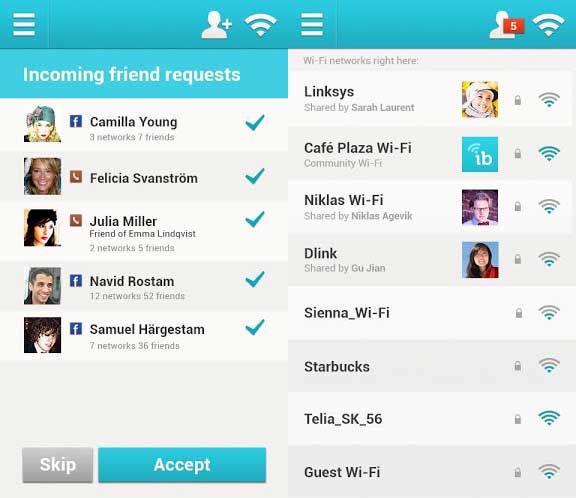 In Addition, you can invite any of your friends to join the network without having to locate and type in the password. If you decide you don't want them in your network, easily you can remove them.
Features:
Share Wi-Fi passwords with your friends
Sync passwords between your phone and tablet seamlessly
Access publicly shared Wi-Fi (like cafés and restaurants) all over the world
Get automatically connected whenever a shared Wi-Fi is available
All passwords backed up in the cloud – don't worry about losing your phone
Currently This app works only on Android. But in feature you can expect it iOS Platforms.
Watch the video below to know how this app works;
Price : Free
Size : 2.4 MB
Download Instabridge via Google Play