In our Previous post, We have posted about how to activate the Windows 8. After Installing the Windows 8 RTM, you might have faced the laptop's touch-pad issues. Many Windows 8 users faced problems like their touch-pad won't respond or the touchpad scrolling in Windows 8 not working and Multi-gestures problems.
How to Fix Windows 8 TouchPad Problem Easily
In Windows 8 , We have found that Right click and left click and other some functions worked normally. But Multi touch gestures and two finger scroll functions have not working properly in some systems. Windows 8 RTM only provides generic drivers for touch-pad, so that your touch-pad will be recognized as an input device but multi-gestures functions like two finger scrolling, rotating won't work.
Most Useful Posts in Windows 8:
At first, I have faced the similar TouchPad Problems in my Dell laptop Touchpad when I was upgraded the new Windows 8. After that I have found the fix for this Touchpad problems. I have installed the latest version Synaptics touchpad drivers, and now I am able to use multi  gestures on the touchpad for windows 8.
You can solve this issue by installing the latest version of generic touch-pad drivers directly from Synaptics site.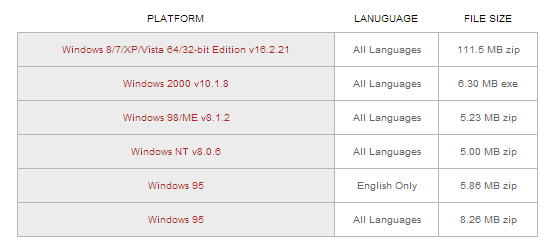 How to Fix Two Finger Scrolling and Muti-finger Gestures Problems in Windows 8
Step 1 : After Downloading the Windows 8 drivers 64/32 bit edition file, unzip it and install the drivers then reboot your Windows 8 system.
Step 2 : After the reboot, in your Windows 8 start screen, Synaptics settings box will open automatically. There click the device setting tab
Step 3 : After that open the properties for the Synaptics touchpad window. Then select the functions you wanted and apply the same.
Step 4 : The Synaptics driver Properties Window will show all the functions you want to Work with windows 8. If you want to fix the Two Finger scrolling problem in Windows then tick the Checkbox in Two finger scrolling tab and open the settings dialog to change the desired settings.
Step 5 : Synaptics Drivers for Windows 8 also has Edge Swipes options. Just enable the Edge swipes and open the settings there you can set the functions for four edges. After that when you swipe the edge of the Windows 8 Toucpad, it will do appropriate actions. For example Left edge swipe will show Windows 8 hidden sidebar tools.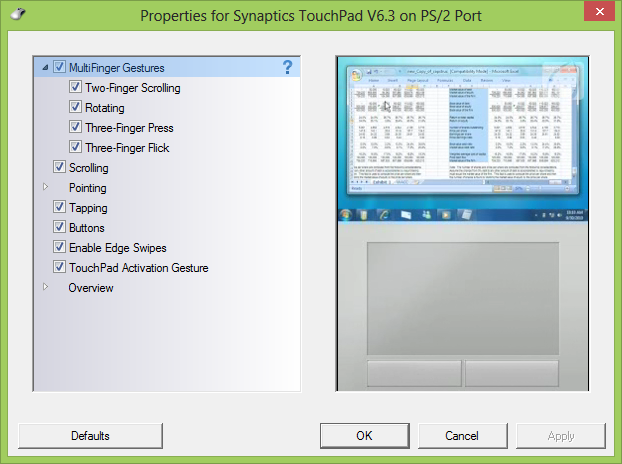 After tweaking  the Touchpad settings , your Tranckpad/touchpad much easier to navigate around Windows 8 now.  Seems like it should work fine on anything with a Synaptics touch pad.
Share if you have any other Windows 8 Touchpad Problems here, we will help you to fix those…
Download Latest Synaptics Touch Pad Drivers For Windows 8
Also Read :
Top 20 Best Windows 8 Apps Must Have for you
How to Customize the Aero Glass Transparency Blur & Opacity in Windows 8