Hereafter Don't Quit the Game to see Notifications? Whether you are Playing Angry Birds or Bike Racing Games like Death Moto, When you must suddenly exit and see the Notifications not noteworthy, you will be annoyed and Frustrated. For the people like  you, New android App has been developed. Notification Pop up Alert  is an Android App that is recently released on Google Play Store. This App will display the incoming notifications as a Pop-up alert.
What is it and What can do this Android App?
Notification Pop up alert app displays incoming notifications as pop-ups. You will be able to see whats happening in your system, even if you are in a full-screen app or game, without opening the event tray.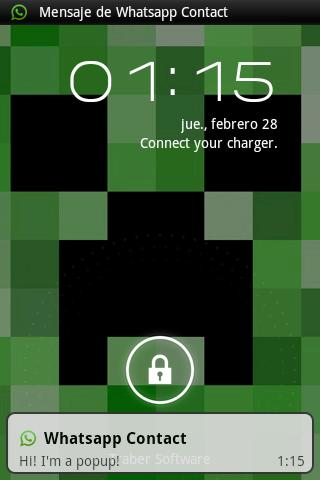 It conveniently displays  any notification at the bottom of the screen. This app will display the notifications from the all the apps you have installed or it will display the notifications from the apps you have only selected in the settings page.
Key Features of Notification popup  alert
In free Version,
Select apps to monitor or monitor all apps (5 apps max)
Set pop-up style (dark or light)
Gestures: Swipe to open the app/dismiss the dialog
In Pro Version,
Set as many apps as you want to monitor
Exclude apps to monitor
Set pop-up position (top or bottom)
Set pop-up display timeout
Don't dismiss pop-up automatically
Download and Conclusion
This app is very handy when you play full screen games or apps and also if you are the person that want to know the any alert immediately. This App is still in beta stage, so you can expect more stable and bug free version when the full version available.Although You can test this app, if it is working for you or not. Just try it.
Price : Free and Pro version
Requires : Android 2.1 and up
Size : 192 K
Download Notification Pop up Alert App from Google Play