Mostly all of us have faced the situations of having Ringer went off too loudly in an important meeting where quiet is crucial or not hearing it when the phone is in your Pocket. Also, If you forget to put phone on silent, there is a solution for you. Intelligent Ringer is new Android app that listens ambient noise level adjusts your Phone's ringing volume level based on that.
Also Read : How To Automatically Put Your Android Phone on Silent Mode
What is it and How it will help
Intelligent Ringer sets ringer volume based on the ambient noise level in which your smartphone is actually working. It is also able to detect whether the device is in a pocket or not, based on the proximity sensor readings. For example, if you are in the meeting or library, this app will automatically reduce your phone Ringer Volume and If you are in the party, this app will make your ringtone louder.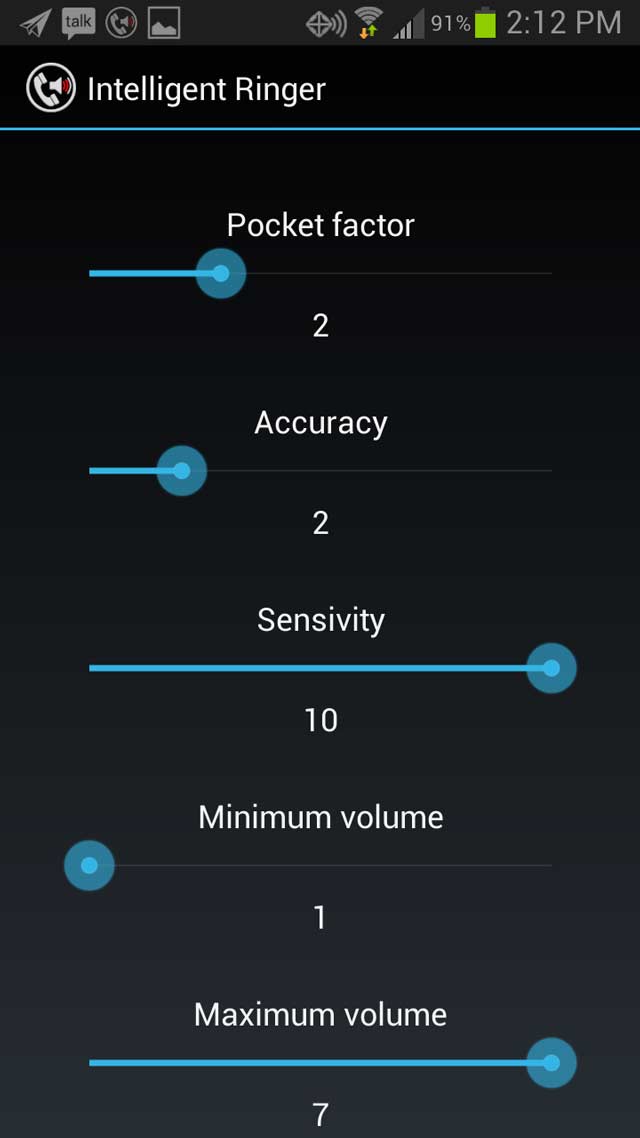 Also, it reads and respects the vibrate and silent mode of your phone. It uses that proximity sensor to detect that whether your phone is in your pocket or not.
Key Features
Here are the some of the features of Intelligent Ringer
Pocket Factor – Adjust the sensitivity of the proximity sensor
Sensitivity – Microphone sensitivity To Detect Noise Level
Accuracy – Minimum time to determine the Noise level to activate the Ringer
Sets the Maximum and Minimum sound volume
Start on Boot – Start Intelligent Ringer every time you reboot your device (If you don't enable this, you have to start manually every time)
Download and install this app using the below link.  Launch the app, when it opens, click that Start button to activate the Intelligent Ringer.
Verdict and Download
This app very useful for the persons who forget to activate silent mode and also quite useful for all of us to avoid the embarrassment and frustration when you are in the silent place and suddenly your phone rings louder.