Triniti Interactive has launched the new Arcade and Action Android Game. They are the developers of the Popular Game Call of Mini Zombies Action Game. "Tiny Legend Heroes" is the new entry for the legendary series. They have previously launched the Tiny Legend Crazy Knights.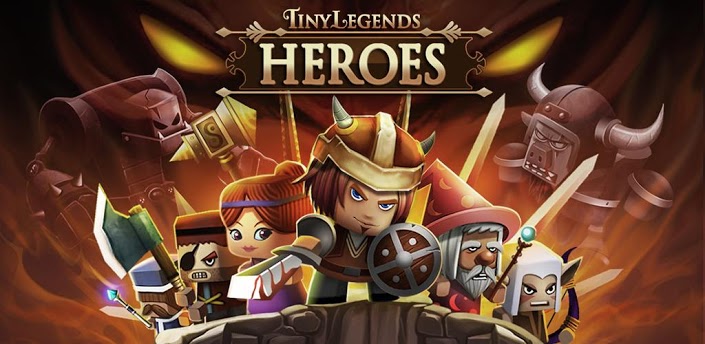 The Game has got superb graphics with Real-time 3D Battles. You can control three legend heroes at once to combat with enemy in the battle in any stage. There is  epic loot with a lot of weapons, armour and accessories to use across 70 floors of non stop action.
A sinister shadow stretches over the land of Kromdor. The dark lord Necralis has imprisoned the continent's greatest champions and unleashed hordes of murderous monsters on a reign of terror. But into the darkness step brave new adventurers! Do you have the courage to lead them into a new age of heroes?
Tiny Legend heroes is absolutely free to play . And it has options to purchase some coins and rare crystals and Of course you can boost your armoury to defeat the Dark lord with your team.
This initial version needs some polish and enhancements. The aspect ratio of the game is not good in Galaxy S3 and some other devices. Sometimes tab doesn't work with some characters to play with enemies. Other than this Tiny Legend Heroes got superb concept and needs some workaround.
Developer: Triniti Interactive
Price : Free
Size : 99 MB
Rating : 3.6
Checkout our Best Android free Games collection to get superb Games to Play in your free time